Simple Elegant Design
There is no easier software to learn. One look and you will see what we mean. Chiro Quick Charts is a powerful system meant for the busiest practices, and yet simple in its design so that a single, solo doctor can do it all. Billing, Scheduling, Electronic Health Records, Text and Email Reminders and a lot more.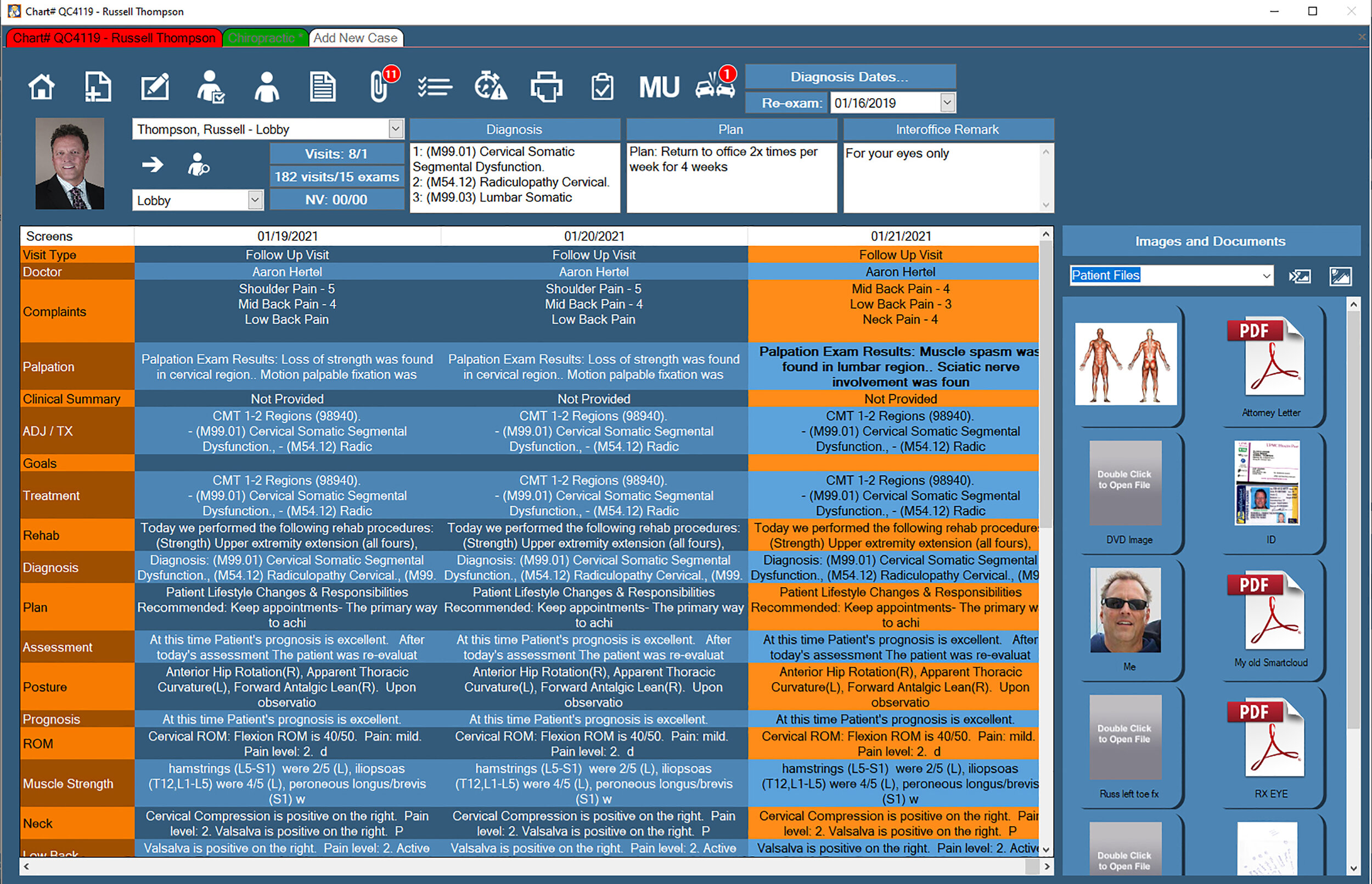 This is called the Patient Summary Screen. With this comprehensive Dashboard you will not miss a detail.
Create a Note with the easiest navigation design in the business. Click on a button or touch the screen and the note is built.
" Your team is so efficient that they get back to me before I expect…! That's AMAZING!!! Spoiled!! "
Darcie Anselment, D.C.
Indiana, PA